Volunteer at Salisbury Art Space (AI&G)
Volunteers are the lifeblood of SBY Art Space.  For over 35 years, the Martha Gue' SBY Gallery Shop alone has operated at a 100% volunteer effort. Volunteers are needed for SAS standing committees that are in place for:
Gallery Committee – Sets exhibition schedule, intakes and hangs exhibitions, juries the Foyer Gallery and prepares the gallery for exhibition and events and supports other gallery needs.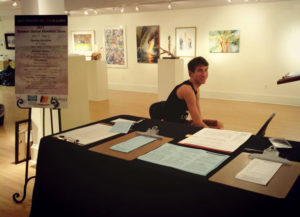 Education Committee – Works with the Education Coordinator to create art programs for children, adult workshops and education activities.
Gallery Shop – Supports the needs of the Martha Gue' SAS Gallery Shop to include staffing, marketing and promotion of the shop, merchandising and assisting with consignments.  The Gallery Shop is a 100% volunteer effort. Volunteer shifts are 11-1 and 1-3 or if inclined 11-3 pm.  Parking is provided.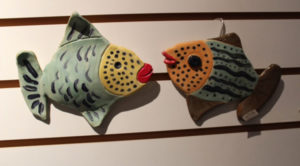 Fundraising – This is perhaps one of the most important of committees!  SBY Art Space needs a committee of 8-10 people where events are divided to assure revenue, volunteer support and budget goals are reached.  This committee helps to establish a year-round event and fundraising schedule that provides a sustainable income for SAS.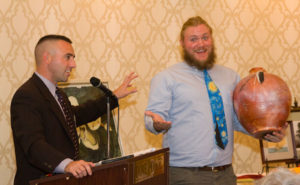 Membership – Supports solicitation and retention of members – the most important core of SAS.  Committee will assist with the ongoing membership drive, sending out letters & cards, acknowledgements of gifts and assists with data entry.  We want our members to know how important they are to SBY Art Space.
Finance & Budget – This group works with the Board President, Treasurer and Executive Director to assist with preparation and support of the annual budget.
Board Development – This committee helps cultivate and retain Board of Director members that support the needs of the SBY Art Space and assures succession planning for continual excellence in oversight by the Board of Directors.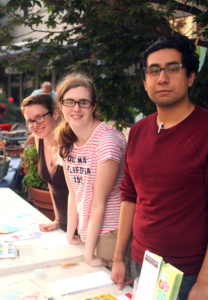 Receptions – This group helps to create opening receptions for each exhibition including gathering volunteers, arranging for food donations, set up and tear down of receptions.
Ad hoc Committees – Special committees may be added by the Board of Directors or Staff to work with specific concentrated areas as needed through the year.
Volunteers are needed in all areas of SBY Art Space:
Volunteers Please fill out our volunteer submission form.